There you go: http://theoatmeal.com/comics/cook_home
Instead of creating a mess I prefer the good old souvlaki or something from Pizza Hut OR MUM'S FOOD OF COURSE!
Clean, tasty, fast and no strings attached.
Some people are really good at cooking though...Is this a natural talent? It has to do with genes or something...? Pfff I'll never understand cooking :S
PLEASE! I need someone to write the SIMPLEST cooking book in the world for me :D And I promise I'll cook you something out of it and arrange a dinner party or something.
This is actually the only thing I've cooked so far: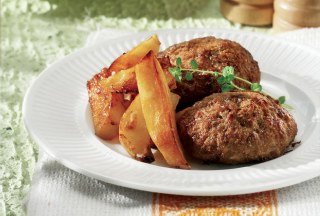 Or do we also count eggs, french fries and sandwiches? :P :P :P